We often get questions about why certain swabs fail, here are a few reasons why this might happen! Before we get into that let's start from the beginning.
When we first receive your sample we extract your dog's DNA and run it through our custom-built genetics 'chip'. This picture shows what happens to your dog's DNA on the chip: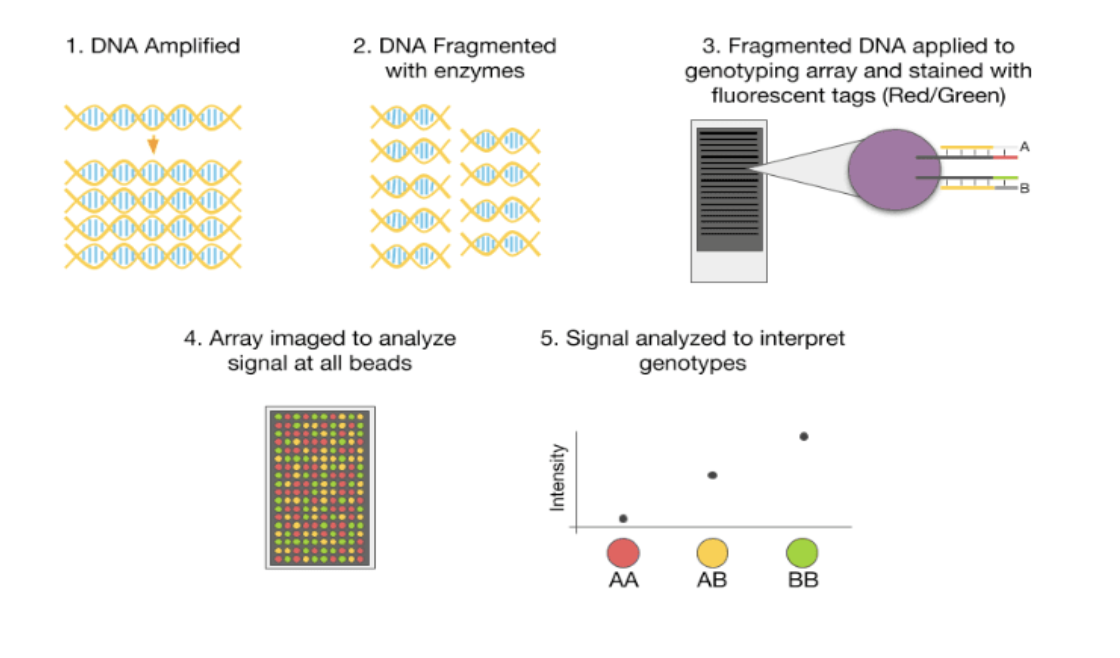 After looking at our genetic markers we are able to provide you with your dog's results! However, sometimes we are unable to collect that information, and here are a few reasons why:
Most commonly a swab fails because there is not enough DNA in the sample

Your swab is contaminated → this can happen if you swab your dog right after they have shared their food, water, or toys with their brother, sister, or friends, or the swab was dropped onto a heavily contaminated surface.

This is rare, but our quality checks can immediately identify if a sample contains more than one set of DNA - A sample contaminated with another dog's DNA will have duplicate sets of some chromosomes and that's very easy to catch! It's also impossible to complete results using a sample with multiple sets of DNA so the sample will fail the quality checks and you will be contacted about ordering a free replacement.
If you would like to read more about why a swab fails, here is an article that goes into more detail! As always please feel free to reach out to howdy@embarkvet.com with any questions! Thanks for Embarking with us!