Learn the basics for swabbing your dog here.
How do I swab my dog?
It's easy! Just follow the six easy steps below. Don't forget to activate your kit before you swab your dog. For a video showing you how to collect a good sample, please visit embarkvet.com/how-to-swab-your-dog/.
​​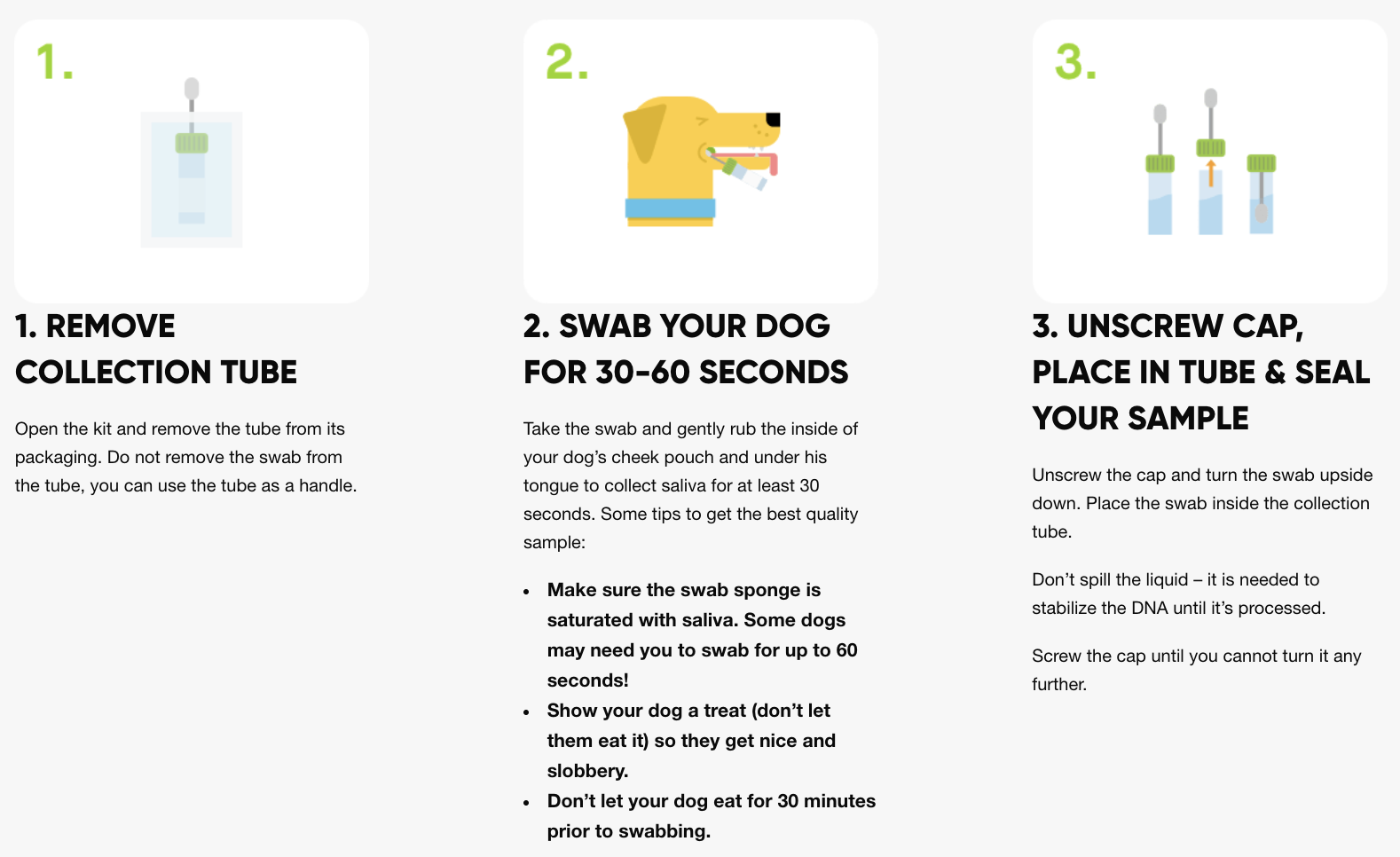 ​

How long should I swab my dog?
Great question! We recommend 30–60 seconds—longer for smaller breeds or younger puppies.
Keep going until the sponge is completely soaked. Our sampling kit works under a wide variety of conditions. Occasionally, though, our lab will find that there is not enough DNA. In those cases, we'll send you a free replacement swab.
How do I know you got DNA from my samples?
If our laboratory does not get enough DNA from the swabs on your dog, the laboratory will contact you. Otherwise, we'll send email updates along the way.
How often do you not get the DNA that is needed?
It is rare, but sometimes we need you to do another cheek swab on your dog. If this happens, the laboratory will contact you to explain the situation and discuss options for obtaining a new sample.
Looking for more information?
Check out Additional Swabbing Tips for information on testing puppies, swabbing multiple dogs, how to avoid potential contamination (and what happens if a swab is contaminated), and more!