Go to my.embarkvet.com/login. Enter your email address there, then click "Forgot password?". You will then receive an email with a unique link to reset your password.
Please note: For security reasons, you will need to click that link and reset your password within the hour.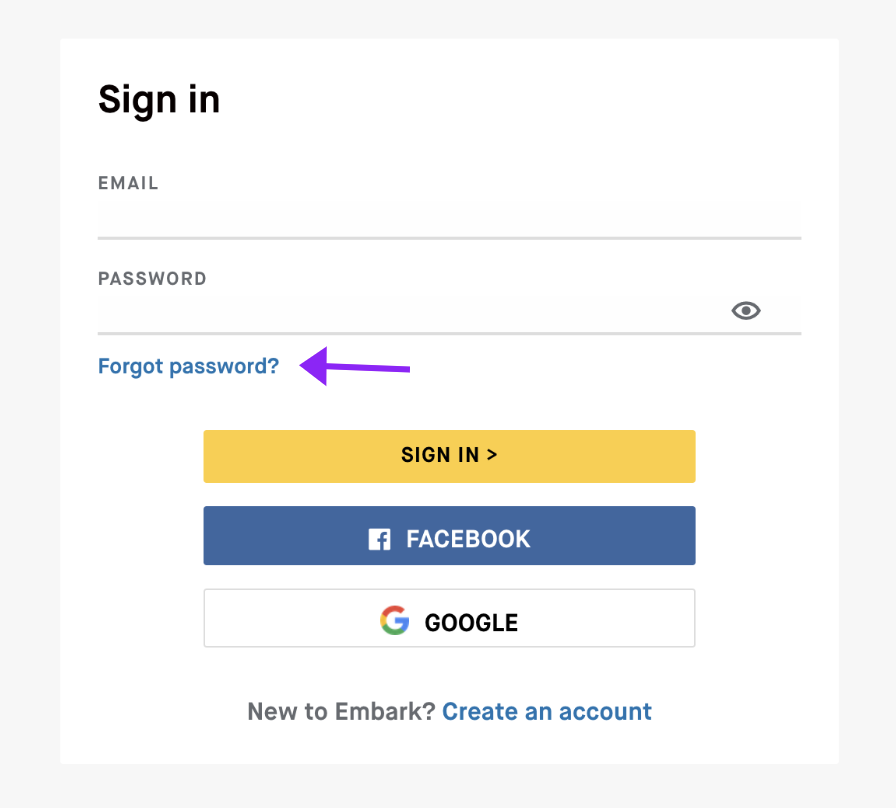 Sometimes the issue is an incorrect email address, not a password. Double-check to make sure you entered the same email address as the one you're receiving Embark emails from.
How to change your password
From your Embark profile, click "Settings" in the upper right corner. 

Scroll down to the Change Password section and fill out your current password and a new password (twice to confirm). 

Select change password. 

Here are the step-by-step instructions for logging in to our site: How do I log in to my Embark account?
Have questions? Your MyEmbark account includes information about your dog's sample status, your dog's results, and many other helpful resources. Log in to your account here!