You can add both Prefix Titles and Suffix Titles to your dog's profile. 
When editing your dog's profile, in the Name and Story section, enter the relevant titles in the Prefix Titles and Suffix title fields.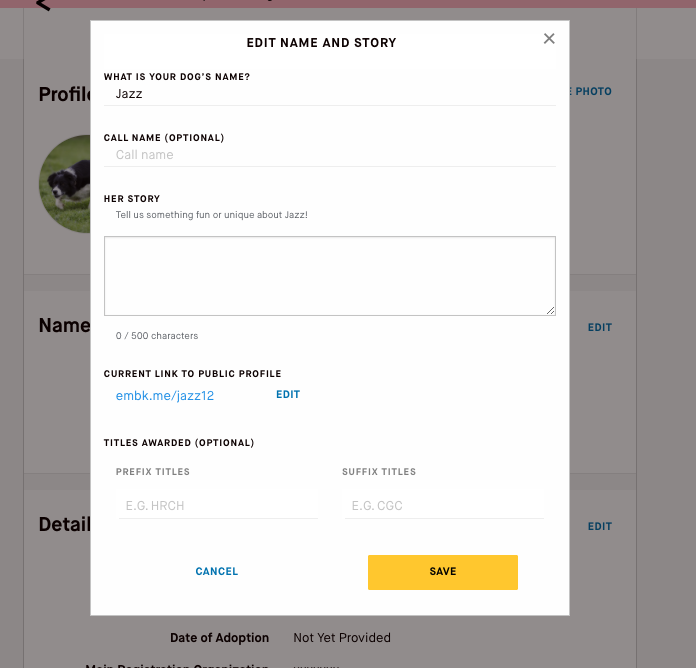 To add multiple titles:
Enter the first title
Hit Enter or Return or click on the comma
Repeat for each title.
Click Save when finished adding your dog's titles.
Please note: If you are planning to include your dog in Matchmaker and are planning to search by title (or have others search for your dog by title), please be sure to copy the title information exactly as was provided by the titling organization.
Here are the step-by-step instructions for logging in to our site: How do I log in to my Embark account?
Have questions? Your MyEmbark account includes information about your dog's sample status, your dog's results, and many other helpful resources. Log in to your account here!