Share results and your dog's profile page with friends, family, puppy buyers, etc. 
Log in to your Embark account.
Once logged in , you will be taken to your MyEmbark home page, which shows you any dogs you had previously added to your account, and the status of each dog's results.
You can find a share button in a few different places!
Right on your homepage on their profile card
On their Summary Page
On their Profile Page
Select the SHARE button and choose from multiple sharing options!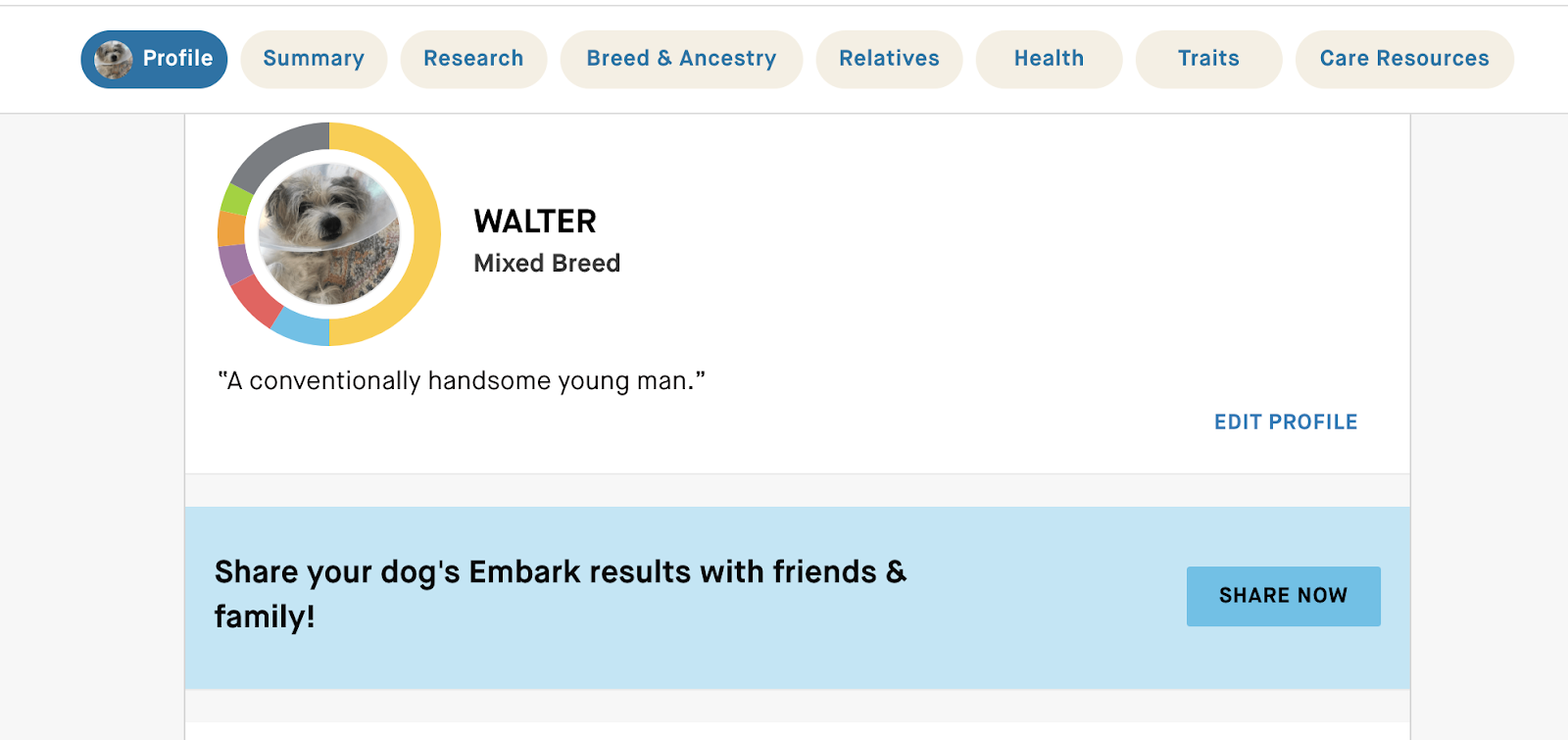 A menu will appear with various options for sharing: Email, Facebook, Download, or Copy Link. Choose how you wish to share, or select Cancel to exit this action.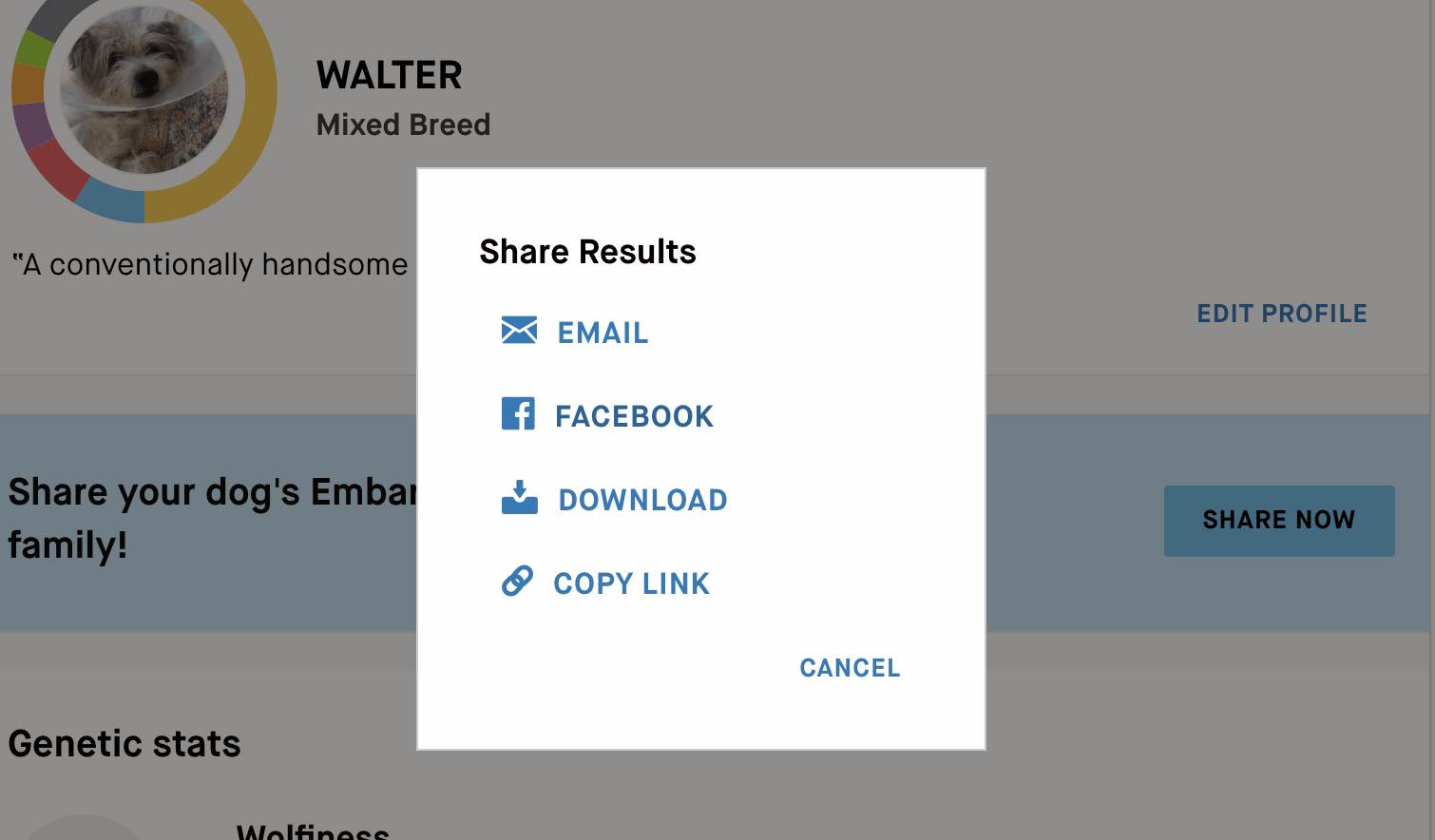 Email or Facebook will open a window for one of those apps, with the results link embedded. Complete the action within the application chosen. 
If you select Copy Link, the link will be available on your clipboard, and can be inserted in any media or program of your choice (send a text, make a Pin, create a Story, etc).
You can also find many reports, one of which can be sent directly to your Veterinarian, on the 'Summary' page. See here for more information! Print or Download Results! 
Here are the step-by-step instructions for logging in to our site: How do I log in to my Embark account?
Have questions? Your MyEmbark account includes information about your dog's sample status, your dog's results, and many other helpful resources. Log in to your account here!