Please follow these steps to create an Embark account:
Go to my.embarkvet.com/login and click on Create an Account towards the top of the page
Select the type of account you'd like to create: Dog Owner, Breeder, or Veterinarian
Click Continue.
Enter in your full name and email address OR use Google or Facebook Single Sign-On to create an account.
Complete the prompts to create and confirm your password and country of origin, if not using SSO.
Accept our Terms of Service and Privacy Policy by checking off the box.
Click Sign Up.
You may refer to the picture below: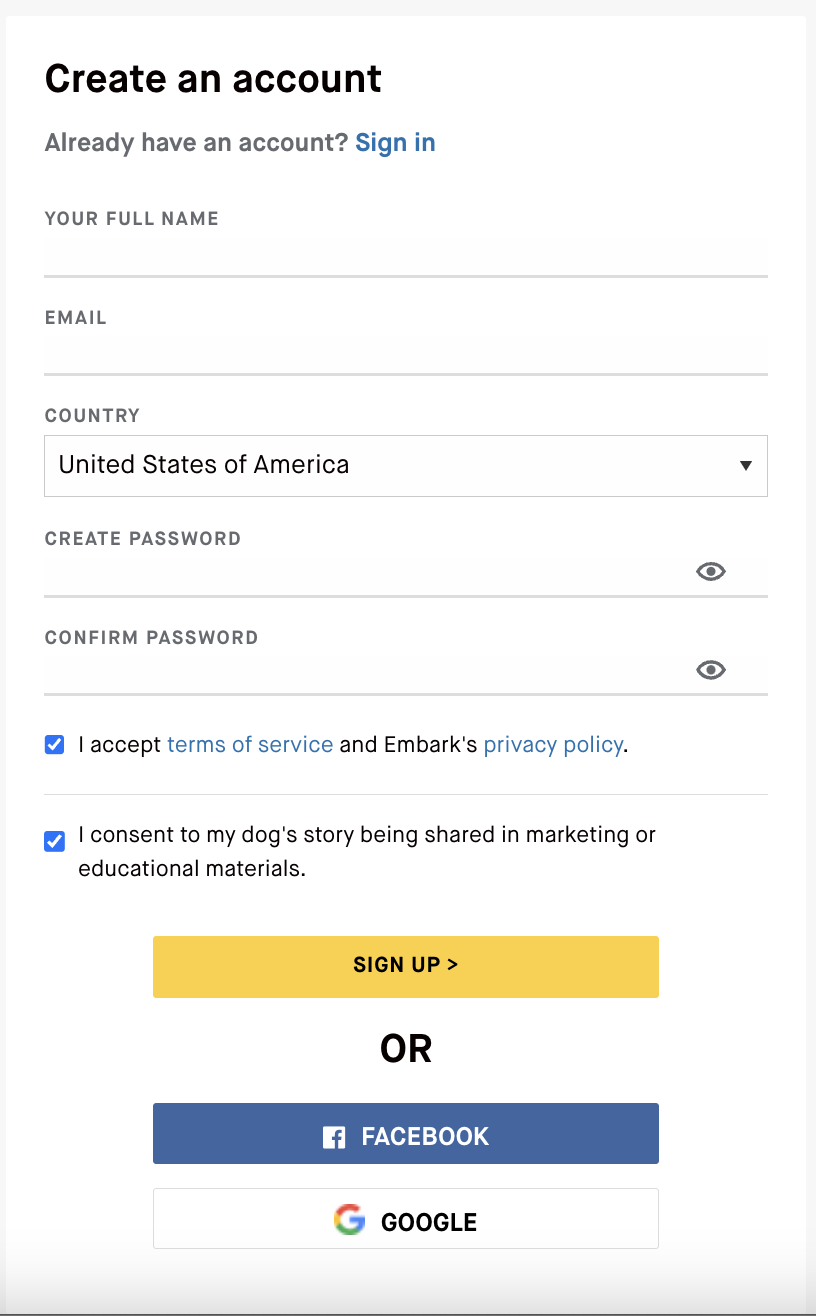 Here are the step-by-step instructions for logging in to our site: How do I log in to my Embark account?
Have questions? Your MyEmbark account includes information about your dog's sample status, your dog's results, and many other helpful resources. Log in to your account here! 
Related articles