COI is available in our Breed + Health, Purebred, and Breeder kits, or with a Health upgrade if you purchased a Breed ID kit.
What is COI?
Inbreeding is a measure of how closely related your dog's parents were. The higher the inbreeding coefficient, the more closely related the parents. In general, higher inbreeding coefficients are associated with increased incidence of genetically inherited conditions, reduced fecundity, and reduced life span.
Below is a sample COI for an English Bulldog in our database.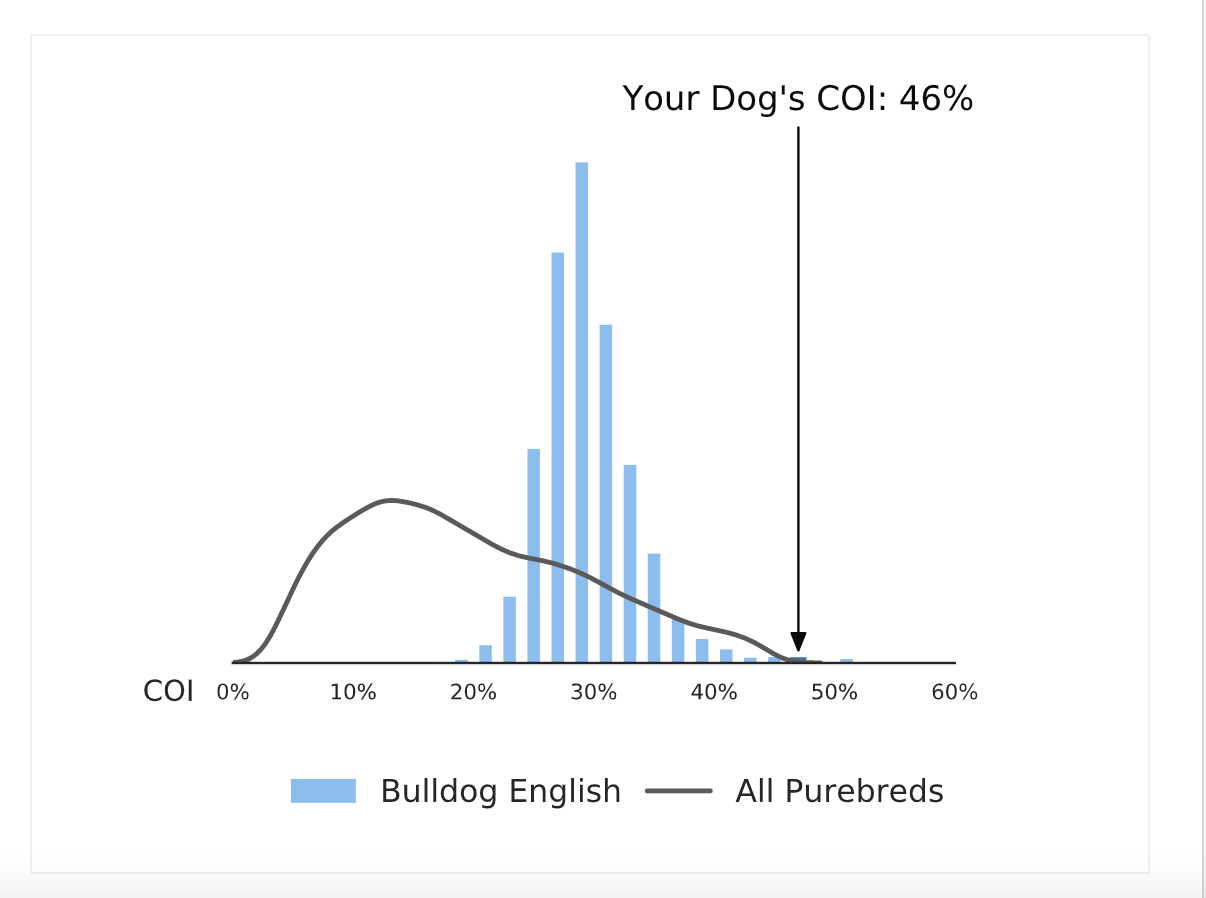 How far back does the coefficient of inbreeding (COI) go?
Our report covers COI across the whole canine genome.
Unlike pedigree-based COIs, which are a statistical inference based on the likelihood of inheriting a percentage of the genome from an ancestor, we provide a more accurate genetic COI percentage. COI evaluates how related a dog's parents are; genetically speaking, this translates to how similar one set of a dog's chromosomes are to the other (remember, dogs inherit one set of chromosomes from each parent). We use nearly all of our 200,000+ markers to identify segments of chromosomes that are highly likely to have been inherited from a common ancestor. In comparison, tests that evaluate only small parts of the genome, or estimate homozygosity based on "identity by state," can miss long inbreeding tracks (sometimes entire chromosomes). With over 200,000 markers spaced throughout the genome, our test uncovers long (and short) inbreeding tracks, providing you with the most accurate COI estimate possible for your dog.
To learn more about COI, please see the following articles: