Go to my.embarkvet.com/login. Enter your email address there, then click "Forgot password?" You will then receive an email with a unique link to reset your password.
Please note: For security reasons, you will need to click that link and reset your password within the hour.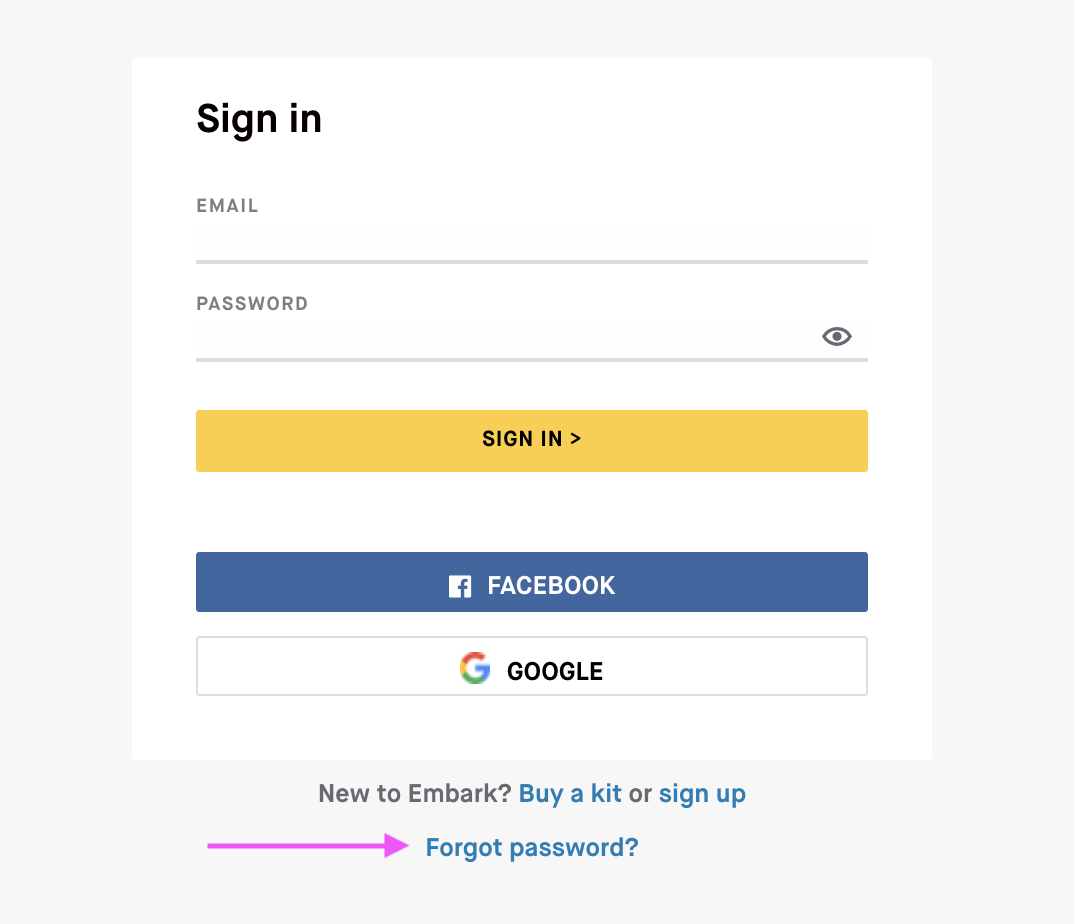 Sometimes the issue is an incorrect email address, not a password. Double-check to make sure you entered the same email address as the one you're receiving Embark emails from.