Here are the step-by-step instructions for logging in to our site: How do I log in to my Embark account?
Follow these steps to remove a photo from your dog's profile:
In your Embark account, click on your dog's profile.
In the Gallery section, click on the photo you wish to delete.
A pop up will appear; click Delete.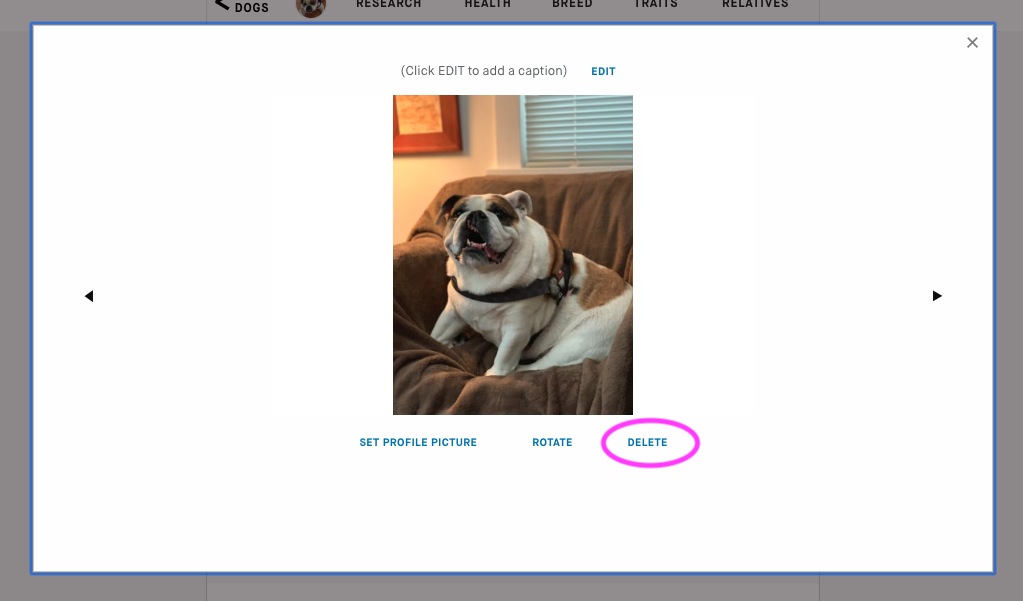 To edit other parts of your dog's profile, see articles about your dog's profile
Have questions? Your MyEmbark account includes information about your dog's sample status, your dog's results, and many other helpful resources. Log in to your account here! 
Related articles