This article will guide you on how to use the Matchmaker Tool, from searching to sorting, filtering, and more.
To open Matchmaker, simply log into your MyEmbark account and click the Matchmaker button at the top of the page, listed under Breeder Tools.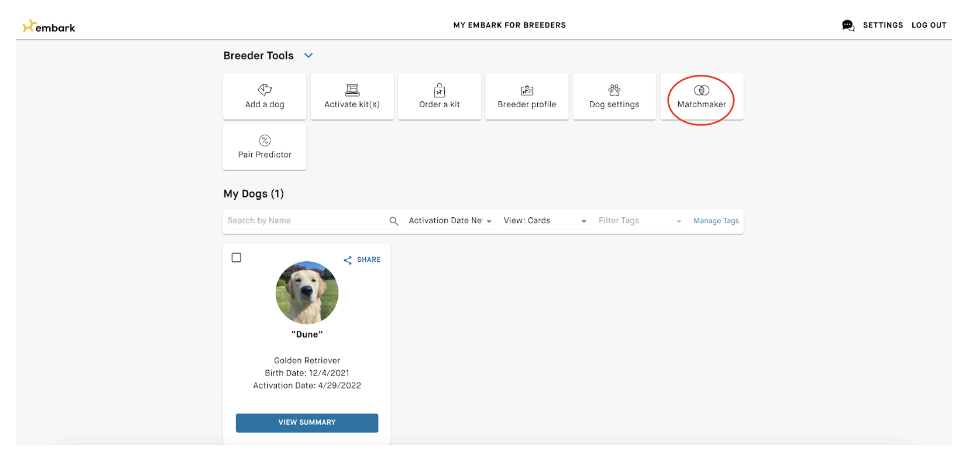 You can also access Matchmaker from the Health page of an individual dog's results.
Once you have opened Matchmaker, select your dog of interest from the dropdown in the top right corner.

A list of your dogs will automatically populate the table below. This may take a few minutes to load, especially for breeds with a large number of dogs opted into the tool. You can navigate to another tab in your browser and Matchmaker will continue loading; if you aren't seeing a list, just check back in a few minutes!
You will be able to compare your selected dog with dogs of the opposite sex for health conditions, traits, and other parameters (such as distance if a kennel address was provided).
Columns can also be sorted by clicking on the double arrows next to each label. You can use the Filters menu on the left to adjust the results by distance, expected litter COI, dog age, and titles. You can also enter a name into the Search bar to find a specific dog.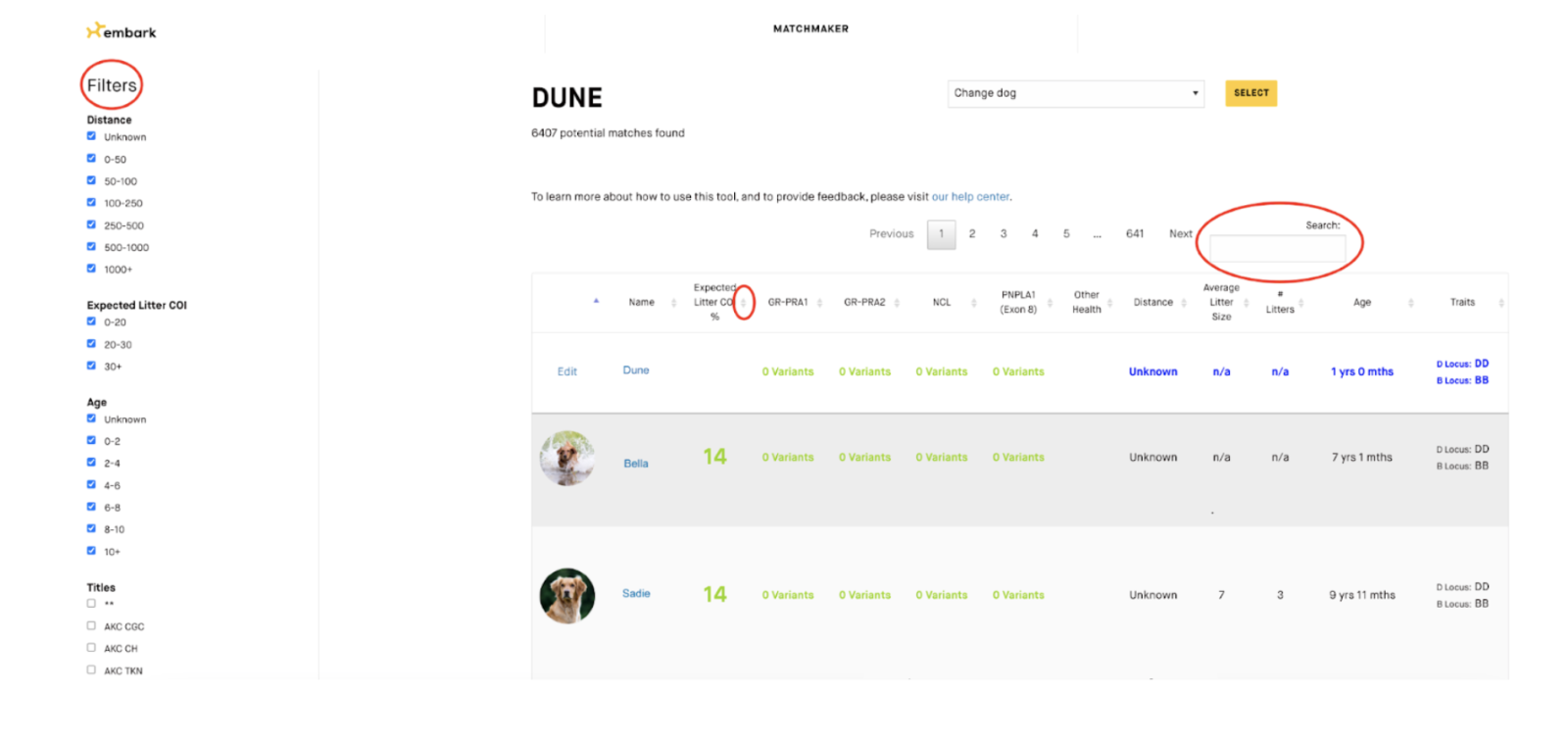 For a targeted comparison, click on a single dog's name. Information such as Expected Litter COI, Relatedness by Chromosome, and Health and Traits comparisons will populate. 

Ready to contact a dog's owner or breeder? Click on the dog's name from the main Matchmaker table, then click the yellow "Contact Owner" button!
Should you need further assistance, please contact us and we will be happy to assist you!
Related Articles