Follow these steps to find your dog's Relative Finder and connect with related dogs! 
In your Embark account, click on your Dog to access their profile.
Click on Relatives.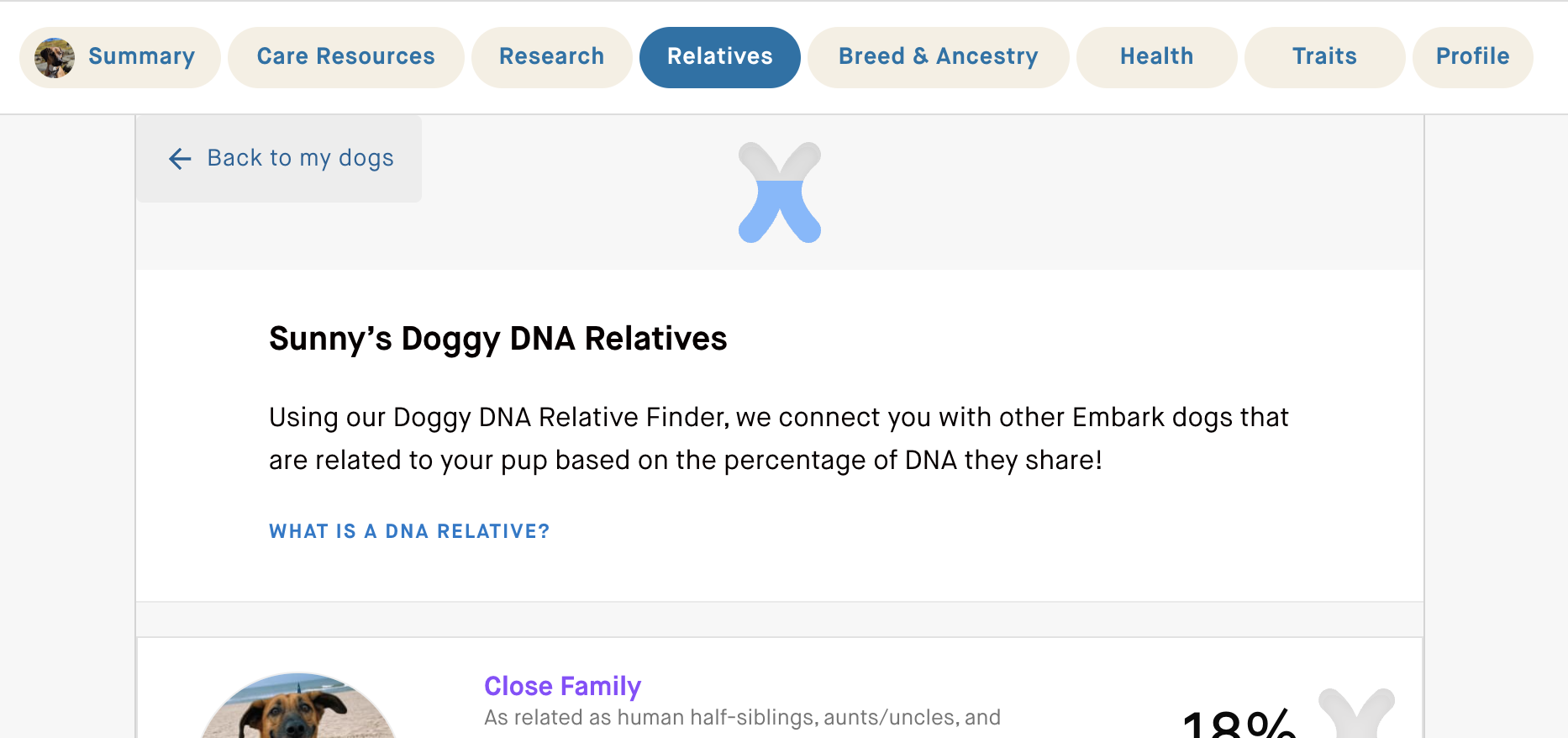 Have questions? Your MyEmbark account includes information about your dog's sample status, your dog's results, and many other helpful resources. Log in to your account here! 
Related Articles