Every family has a story.
Starting with your dog, Embark unfolds a story that started over 15,000 years ago when dogs and humans became friends.
Dogs have been our companions for thousands of years. Over that time they have evolved from a single breed into the variety of sizes and shapes we see today. This variety can be traced to differences in the DNA of dogs.
Each dog has his or her own unique DNA fingerprint.
Embark breaks down a dog's lineage in the form of a family tree. This allows you to see which verified breeds are present at the parent, grandparent, and great-grandparent levels.
Our algorithm analyzes a dog's DNA for the breeds and their likely proportions in the dog's ancestry. Take a look below—or to visit a full sample result, please visit https://embarkvet.com/dog/harley7.
​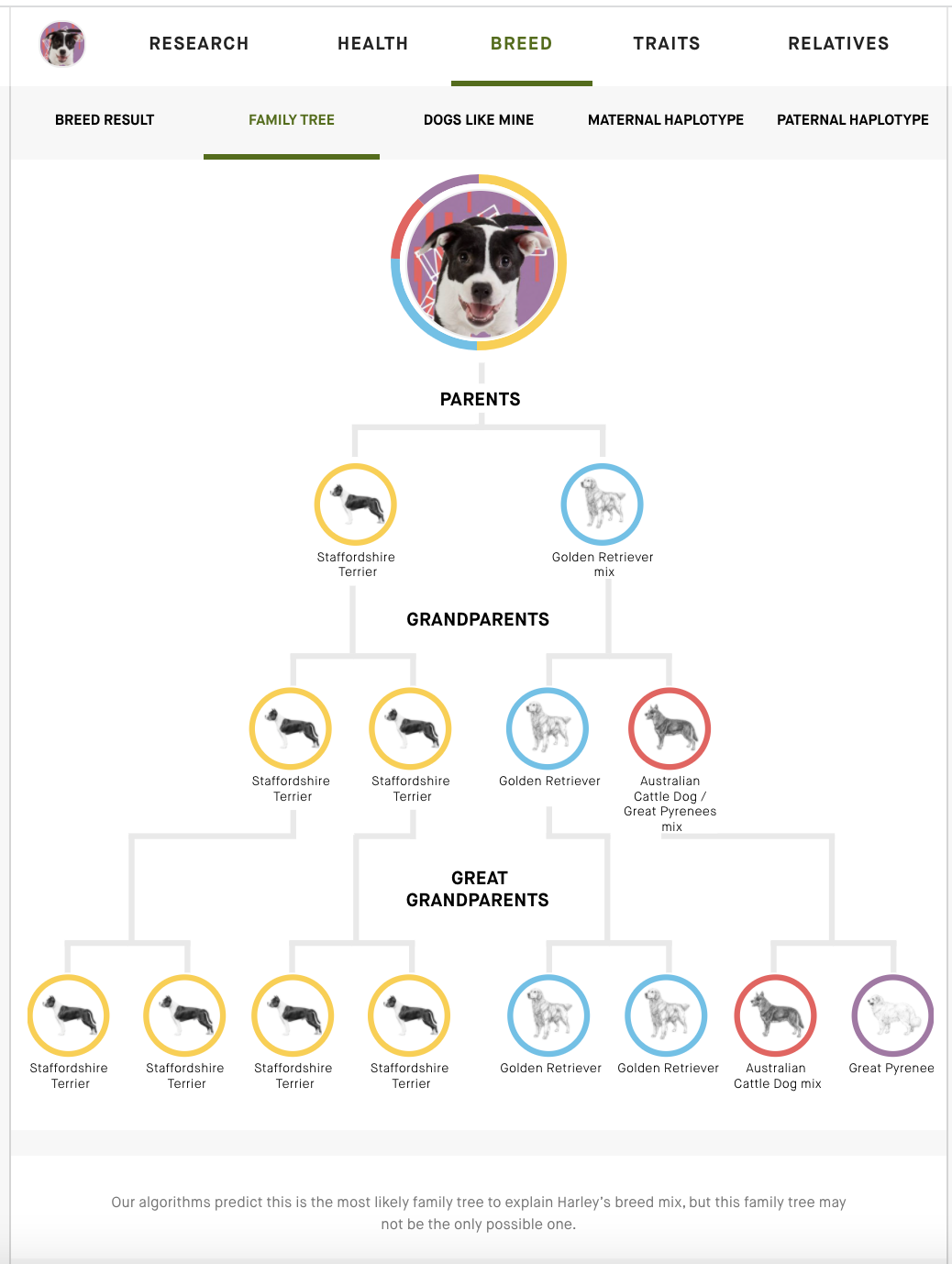 Please note: The family tree is not a definitive family tree, and while our algorithms predict this is the most likely family tree to explain your dog's breed mix, this family tree may not be the only possible one. At this time, the Family Tree does not discern exactly which portions of ancestry come from mom and which come from dad.