If your dog isn't appearing in your Matchmaker drop-down menu, first ensure your dog's breed is included in this feature. You can find a complete list of participating breeds with Matchmaker access here. Next, ensure your dog has been opted in to Matchmaker by following these steps. If you still are not seeing Matchmaker in your breeder tools, check your dog's Spay/Neuter status in their Profile. Dogs must be listed as "Not Spayed" or "Not Neutered" in their Profile to be eligible for Matchmaker participation.
To check your dog's listed Spay/Neuter status, start by navigating to your dog's Profile.

Next, click "Edit Profile".

Scroll down to the section titled "Details" and click "Edit".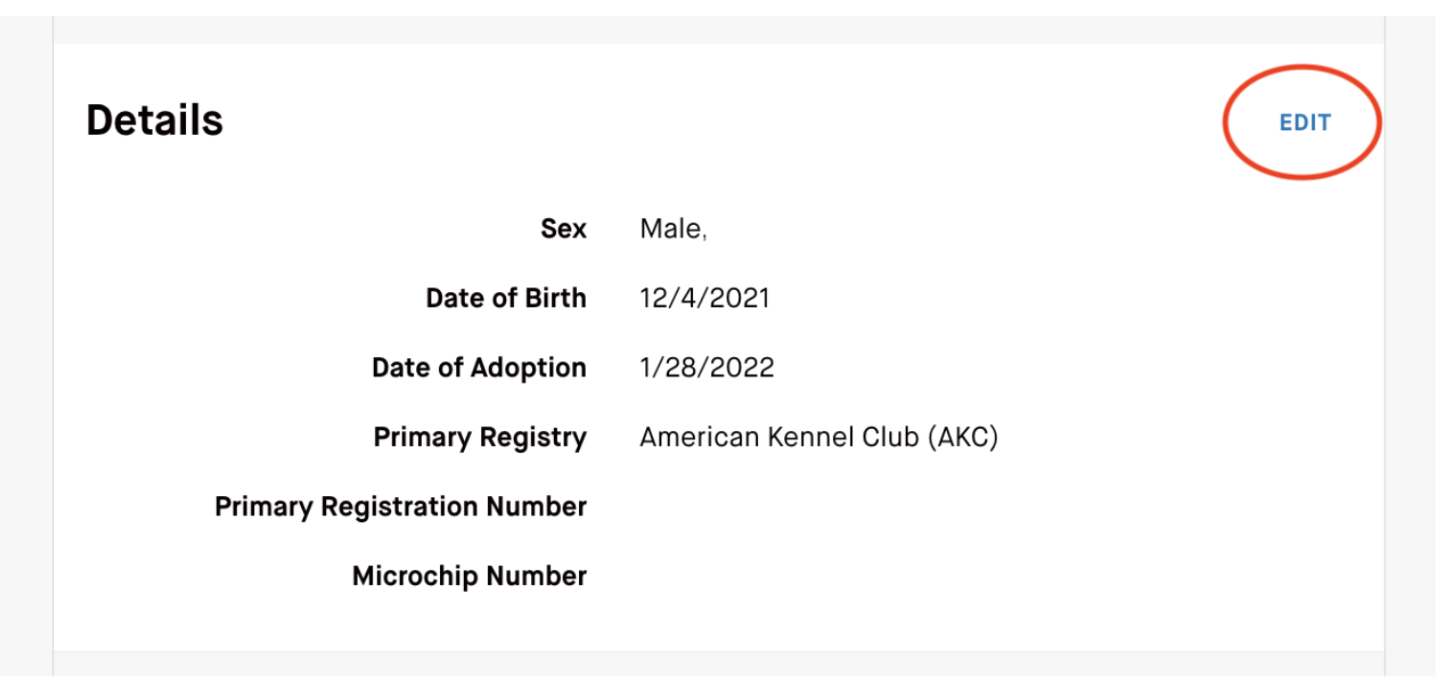 Make sure you have selected "Not Spayed" Or "Not Neutered" and then click "Save" at the bottom of the page.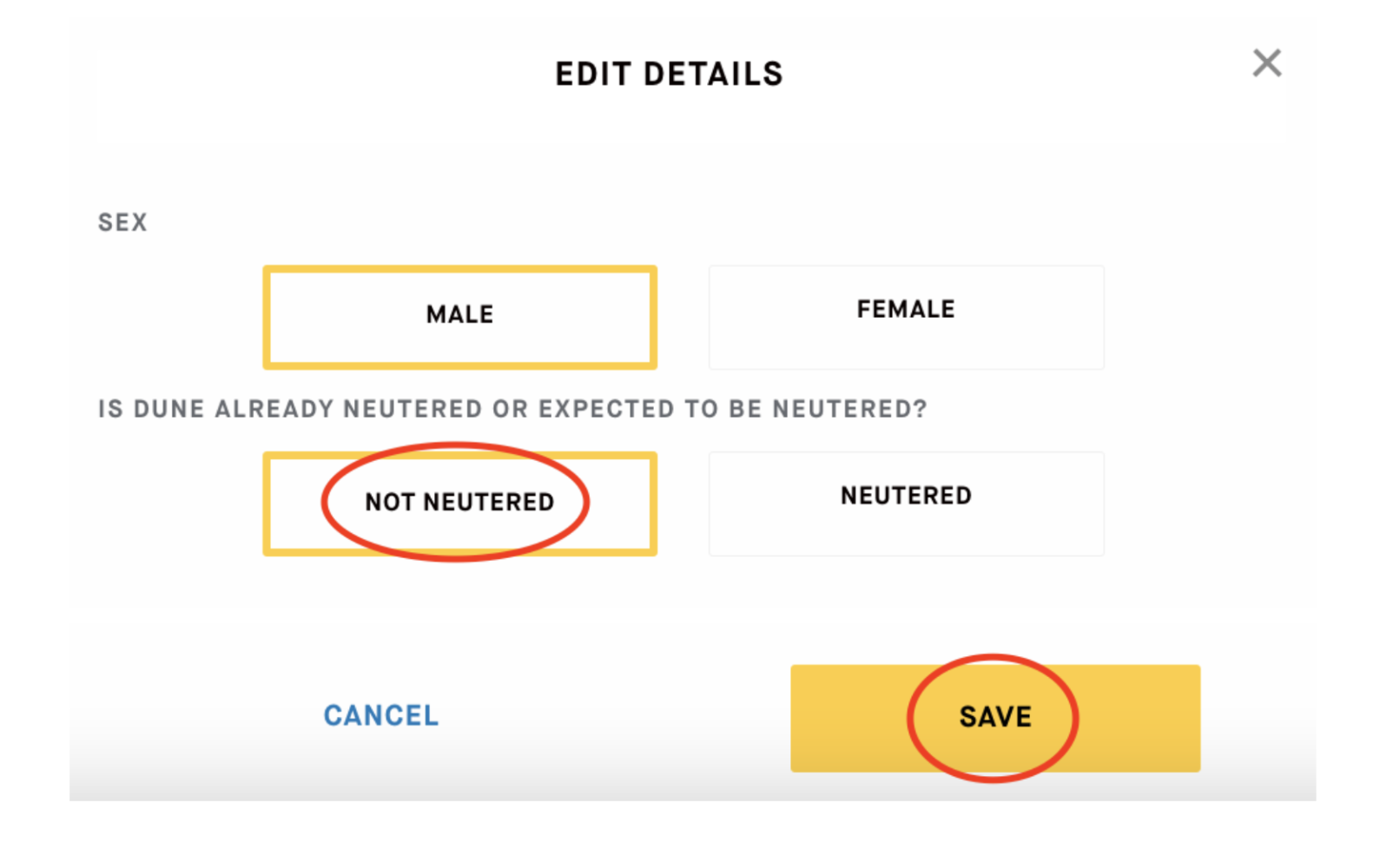 Still not seeing your dog in Matchmaker? We are here to help! Submit a request here to speak with someone about Matchmaker.
Matchmaker is a relatively new tool for Embark and we want it to be helpful for your breeding program. If you have any feedback or ideas on how to improve this tool, please complete this form with your comments: Matchmaker Feedback